In consonance with the DepEd Memo 223 s. 2016, which promotes and strengthens the implementation of the program, Gulayan sa Paaralan in Public Elementary and Secondary Schools nationwide, the University of Baguio High School Parents-Teachers Association of both Junior High School and Senior High School convened with the UBHS Supreme Student Government and Science Club to discuss the details for the re-launching of Urban Gardening on October 13, 2023.
With the school's strong commitment to promoting environmental awareness and inculcation of gardening values, UBHS has adopted the said program which has gained positive engagement and feedback among its community for three years now.
As part of the preparation for the relaunching of the program, the organizing team conducted an ocular visit to a hydroponic garden owned by Marc Sison, who is an alumna of UBHS, on that same day. Indeed, the visit was a big help in generating better ideas for putting up a garden, particularly a hydroponic one.
Aside from the ocular visit in Itogon, the team planned also to conduct a seminar that will develop better the gardening skills of the stakeholders on November 17. Aside from home gardening, the school decided also to re-cultivate its mini-garden as a school-based garden. Hopefully, this program's full implementation will be in December.
Truly, UBHS continues to provide engaging activities that foster a sense of community and elicit impact on the holistic development of the learners together with the other UBHS stakeholders.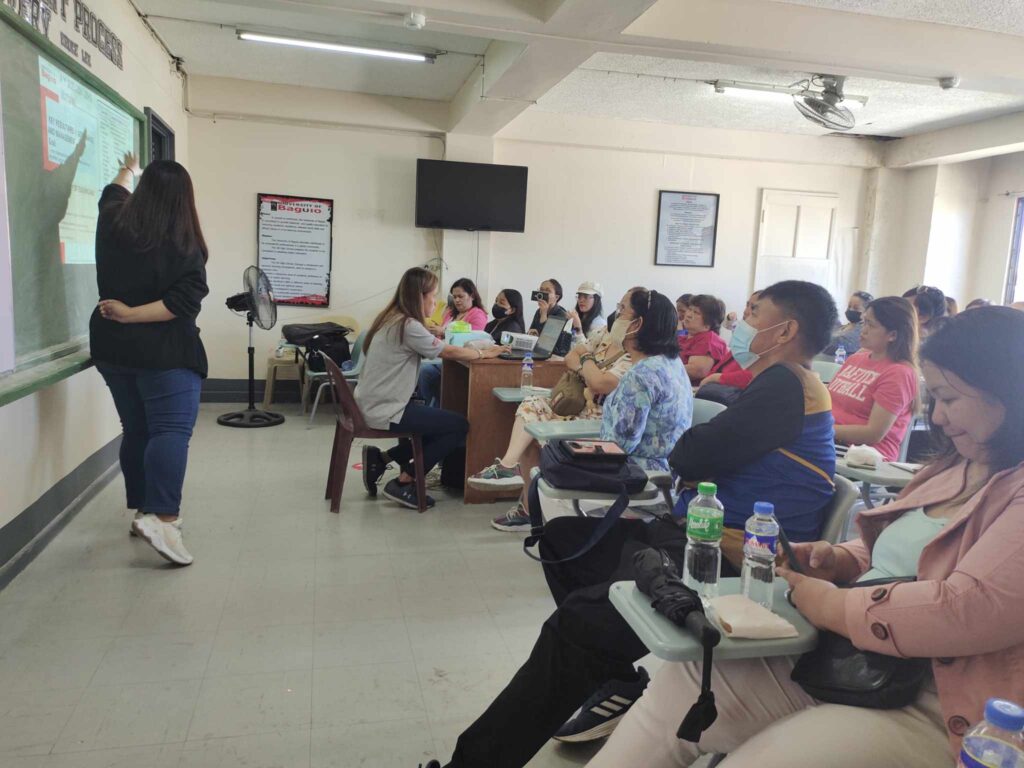 Projects such as the Urban Gardening initiative aim to take climate action and improve life on land in Baguio City, promoting sustainable gardening practices and the cultivation of integral gardening skills in the pursuit of making resources easily accessible to the community.
Written by Margie S. De Vera, Ms. Daphne Dee C. Dogcio, and Mrs. Loida R. Diaz