The University of Baguio's elementary, junior, and senior high school has recently celebrated yet another successful batch of graduates as it concludes its graduation rites for the May 2022 graduates.
The University of Baguio's mission of producing globally competitive professionals and delivering quality education does not only begin in its college programs, it also starts from the very first steps in basic education. Whether elementary or senior high school, any schools under the University of Baguio is sure to benefit from UB's grand vision. This month, proof of that vision coming to life is seen yet gain as a new set of graduates finish a milestone in their educational paths and move on to the next step.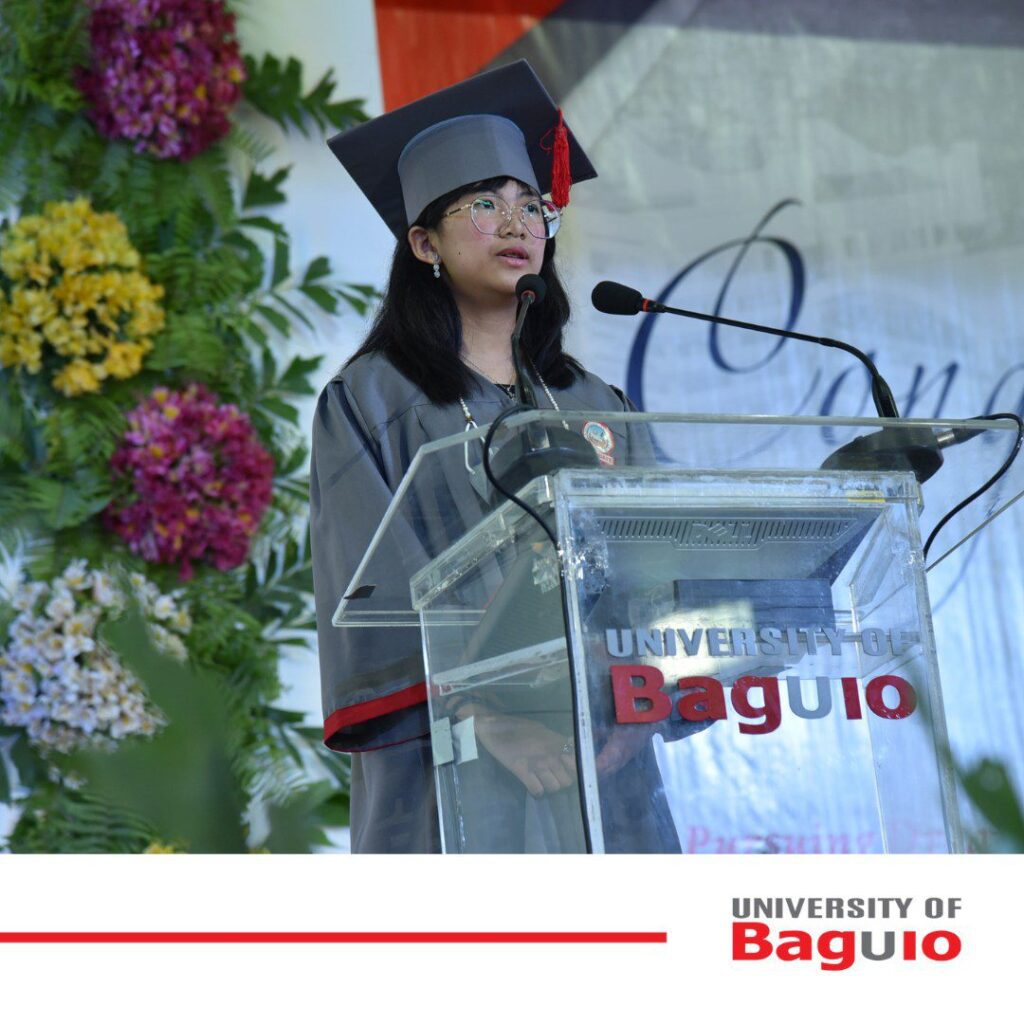 UB's elementary school or UBLES got to celebrate first with their graduation rites on June 18, 2022. UB Science High got to celebrate next with their graduation rites on June 22, and finally UB High celebrated their graduates on June 25.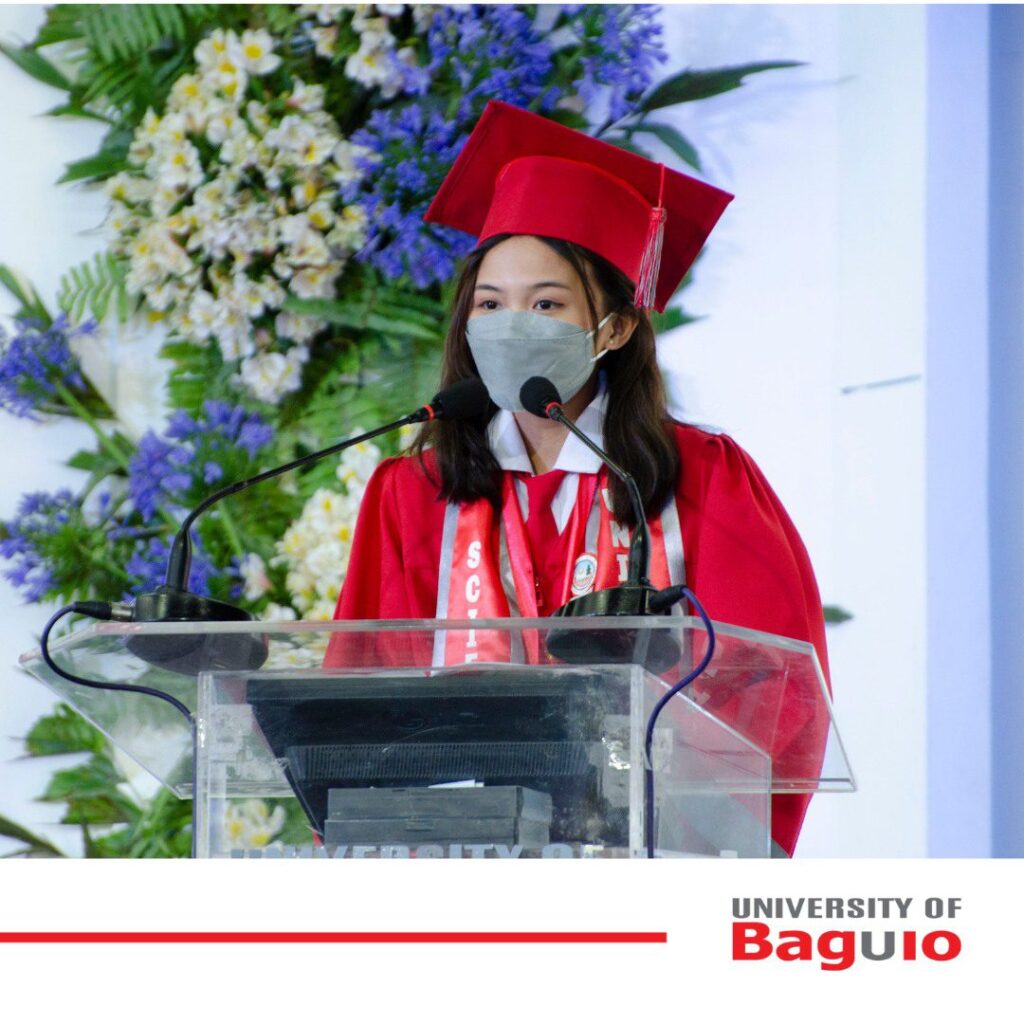 Each of these graduation rites had their own commencement speakers come in and help inspire and guide the graduates into the next stage of their lives and applaud them for successfully finishing this current part of their education. These speakers were:
Ms. Glydel Ann Daniel, a graduate of UB's SBAA in 2018 with honors and merits, spoke during the elementary graduation ceremony
Dr. Judrelle Krizia Capinpin Mariano, a graduate of UB Science high in 2007, spoke for SHS's graduation ceremony
Ms. Jamby Baldago, a graduate of UB High School in 2018 and UB's STELA in 2022, spoke for UB High Batch 1 Graduation rites
Mr. Joshua Nico Bati, a graduate of UB Senior High in 2018 and UB's STELA in 2022, spoke for UB High Batch 2 Graduation rites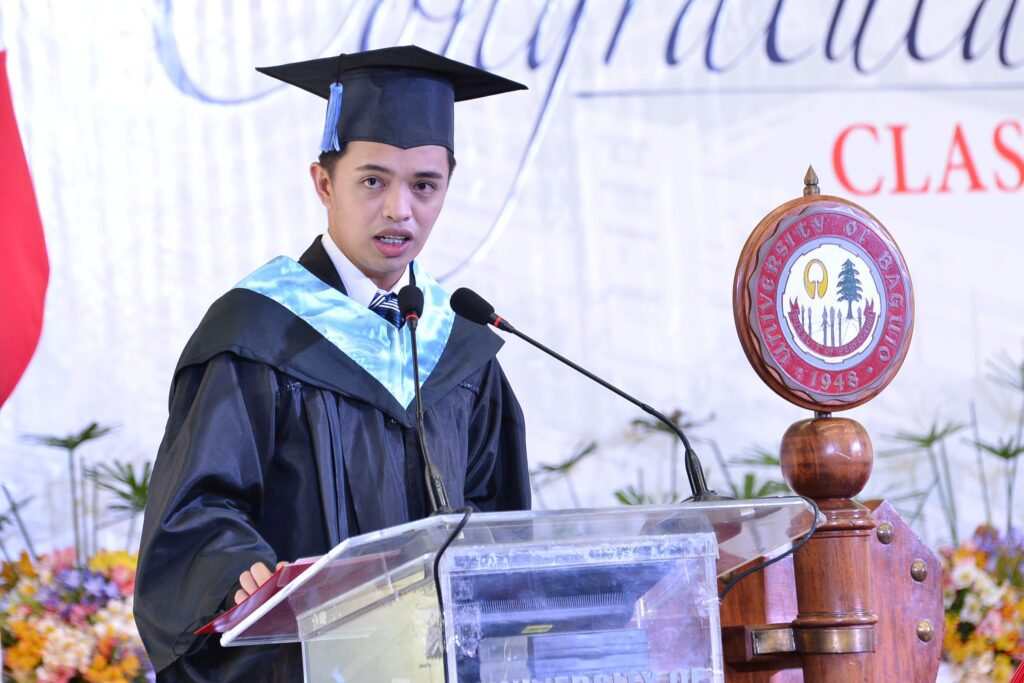 All these speakers have accomplished so much during, and after, their stay with the University. All these speakers had their own message to share, all inspiring and motivating in their own way, the common theme that shone through each message was the essence or resiliency and adaptability.
One common challenge that all these graduates had to go through was the sudden change in their education due to the pandemic, and even before that, they had to adapt to the new K-12 program in order to ensure that their education becomes of the same quality as the standard abroad. These changes did not come easy, and adapting to very new situations did not happen overnight.
Many of these students had to struggle as they tried to figure out how to go forward on this newly paved road in front of them, it was scary but they were able to pull through. The speakers for this year's set of graduation for UB's basic education centered around this message. Highlighting how strong the graduates are for being able to tackle the new changes, adapt to the new surroundings, and overcome the challenges that came along this new path.
All graduation ceremonies are available to watch online through UB's official Facebook page if any of you are interested in seeing how it went down.
Currently, UB has started celebrating its College graduates for May 2022 with the first batch marching to the stage on June 29.