A 3-day inset seminar-con-training was attended by faculty members of the UB High School faculty members on August 2-3, and August 7, 2023. The highlight of the program was the talk of Professor Irene C., an alumna of the UBHS who is at present the Guidance Counselor of The Haven of DSWD and the Philippine Regional Science High School. Miss Irene oriented the teachers on how to handle students who may be experiencing emotional trauma or mental distress. This gave the teachers a heads-up on how to handle students who may have social-emotional-mental issues that disrupt their attendance and attention to their subjects.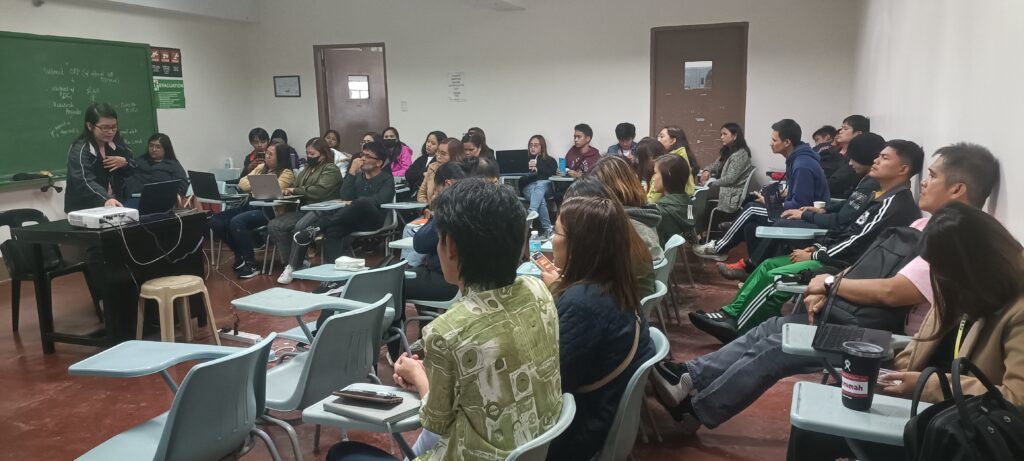 Miss Ma. Sielle Esther Flores, the subject head in the Philo-Psych/Val-ed department, echoed to the High School teachers how they can be advocates for suicide prevention. Representatives from the UB Library and RIECO, Mr. John Nigel Millare, the Chief Librarian, and Miss Nona Gabriel, shared about library resources and services for research, respectively. As an output, the faculty members were required to use these resources to apply the research trends learned by submitting a proposed title and completing the Capsule Research Proposal (CRP).
The 3-day event also allowed the teachers who attended the PEAC seminar training in July 2023 to share new trends in teaching, especially on enhancing rubrics as references for scoring students' outputs and utilizing the Table of Specifications (TOS) as the basis for teaching competencies required in subjects.